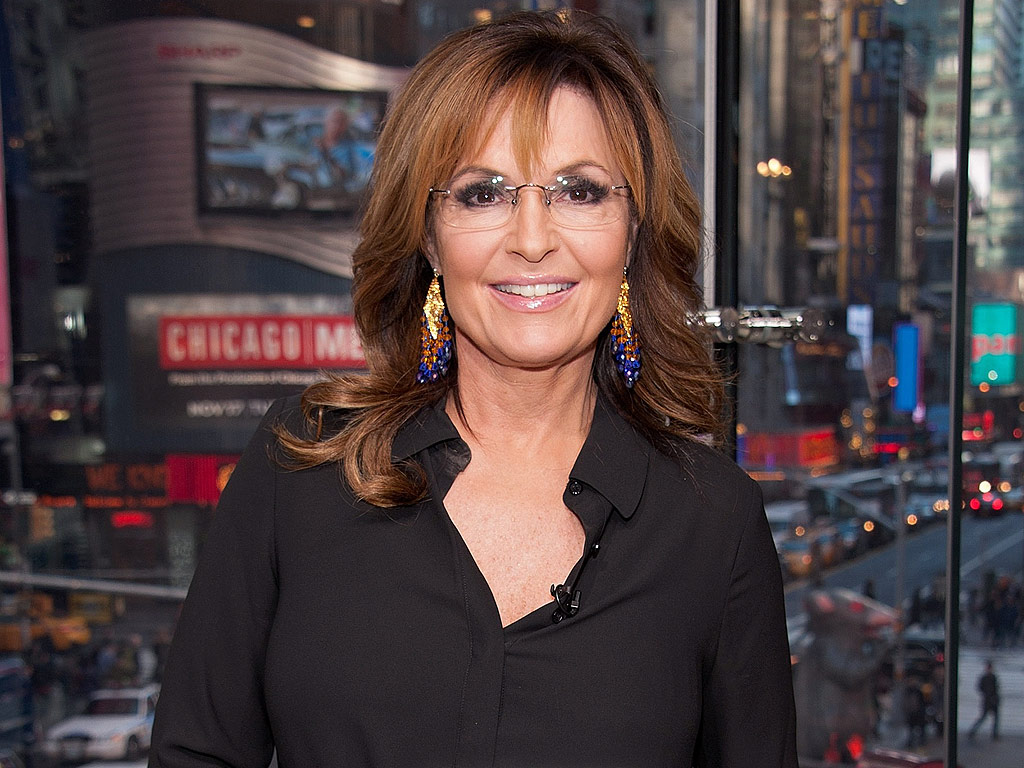 As another Lame Cherry exclusive in matter anti matter.
As we have been diverted in stopping this dreadful Mike Pence pick of Mitt Romney as Secretary of State, another drama has erupted and you missed it.
Now why would Miss Sarah be warning of crony capitalism? It is because she is being screwed over by Mike Pence and Jared Kurschner, like all of you.
Former Republican vice presidential nominee and supporter of Donald Trump Sarah Palin criticized the president-elect's deal to subsidise Indiana-bas…

The Christian Post

1 day ago
FOR YOU MORONS, EXPOSING THE FRAUD OF MIKE PENCE IS NOT ATTACKING DONALD TRUMP. IT IS PROTECTING MR. TRUMP AND THE VICTORY GOD GAVE US, AS WE ARE ABOUT TO HAVE IT STOLEN FROM US.
SO JUST REMEMBER YOU HAD YOUR HEADS UP YOUR ASSES LAST YEAR WHEN THIS BEGAN, AND IF NOT FOR GOD WORKING THROUGH THIS BLOG, HILLARY CLINTON WOULD HAVE BEATEN JEB BUSH AND THAT WOULD BE OUR GENOCIDE.
What Mrs. Palin is harping about is, she went out on a limb, at the key moment in Iowa when Donald Trump needed her, and then went after that crook Paul Ryan who stole that primary, and now she has been booted by Big Koch, Mike Pence, Reince Priebus and Paul Ryan, because she is being humiliated in kept on a string as jobs which are HERS are being handed off to these GOPliter frauds.
Sarah Palin at Veterans? What a fucking moron post, as having a kid in the military does not make you suited to that job.
Sarah Palin belongs at INTERIOR, to give Donald Trump a Westerner in the White House, who understands those Finicum ranchers, those hunters, trappers, fishermen and landowners who want to make money, instead of having Indian terrorists holding Americans energy hostage at Standing Rock.
Donald Trump was supposed to reward loyalty, but his Trump Trans has done nothing but leave the people in Christians who gave this victory left standing in the cold. Chris Christie has been destroyed, Sarah Palin is another woman being kicked to the curb, and that is why she is pissed off and speaking out, about Carrier in Mike Penceland, getting a crony capitalist deal.
This is BAD NEWS, because she has kept silent in the hope of a job, which she worked for, but now in speaking out, she is now certain she has been obliterated from being in the Trump Administration, which is a disaster, as she is vital for energy development and Mr. Trump NEEDS a WESTERN AMERICAN, as all he has are these coastal cronies and the dregs of the Mississippi backwash in Wisconsin and Indiana.
This is the biggest story to come out of the transition to date. Sarah Palin has broken with Donald Trump, and it is because Mike Pence has f*cked her over deliberately, as Pence and Kurschner have abused the relationship with all the Trump base.
Mr. President, you have your touchy feely Ohio and North Carolina victory tours, but by God, your base is not going to forget what Pence has done in this, and WE WANT OUR PEOPLE IN POWER, who we trust and who we know will get the jobs done the right way.
Bush Fam fooled us and fucked us over from that pervert Hastert to Karl Rove, and we will not be fooled again.
I want every one of you to get this into your heads what Sarah Palin just did and why, as this is the story. She is rightfully bitching because of this Pence coup over your Trump Administration.
Get it fixed Mr. President, as you have traitors on the inside, and they are cutting you off from your base.
Nuff Said
agtG