As another Lame Cherry exclusive in matter anti matter.
The Lame Cherry desires to remind all of the pundits of the fag billionaires and the fag billionaires something they have overlooked in their derangement of Donald Trump and that is this:
THERE IS A FAR LARGER VOTE SEGMENT WHICH IS ANTI TED CRUZ THAN EVER WAS OR WILL BE ANTI DONALD TRUMP. That same vote segment is growing anti Rubio.
REUTERS ROLLING: TRUMP 44.2%, CRUZ 20.7%, RUBIO 14.0%... MORE...
Inside Republican Party's Desperate Mission to Stop Trump...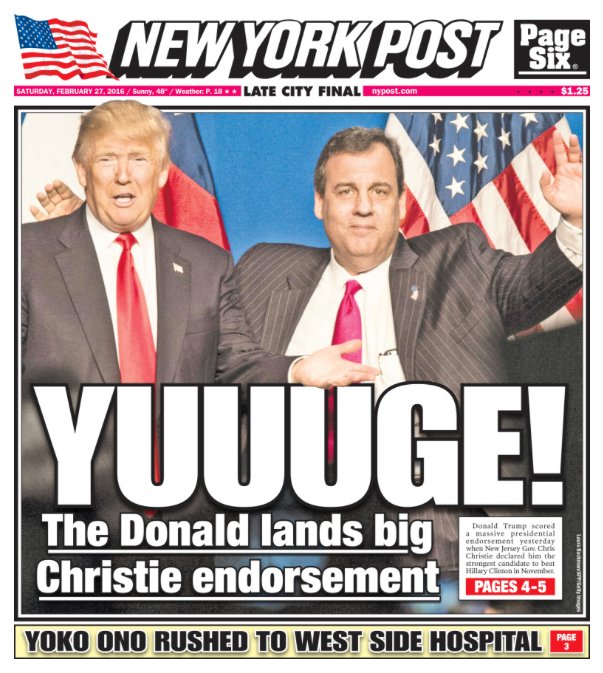 Major Blow to Party Elites...
GOP Donors Hire Firm to Research Independent Bid...
What this means is, when people drop out of the race, the voters will go toward Donald Trump as Patton and Nixon stated, Americans Love Winners, and will not degrade to Rubio or Cruz.
You ignorant elite, you have wasted all your time in trying to destroy your salvation in transferring your bias onto others, and the reality is no one has ever hated Donald Trump.
Once again another Lame Cherry reality check in matter anti matter.
agtG