I love the glint of razor wire on terror tears in the Mourning
As another Lame Cherry exclusive in matter anti matter.
I was thinking about things in the snow and cold of winter.
Soros Clinton terrorists burning down American cities.
Obama Clinton Standing Rock terrorist raping down pussy in North Dakota.
John McCain and Lindsey Graham are in meltdown fury.
The Molotov Media is spontaneous combusting.
Harry Reid is gnawing off body parts in rage.
Then we get this in image Obama is bawling in even it's teleprompter has quit working and the ugliest Muchelle on the planet is telling the ugliest Oprah on the planet that she is filled with utter hopelessness.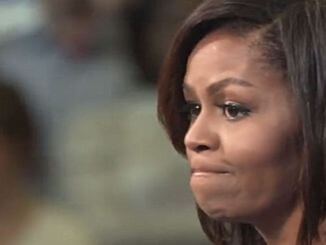 MICHELLE O: AMERICA ENTERING TIME OF HOPELESSNESS...
DRAMA IN THE PRESS ROOM: REPORTER GETS SICK AS OBAMA TALKS...
BITTER: O BLAMES 'DOMESTIC PROPAGANDISTS'...
Sprinkled with the weeper tears of Martha Raditz, George Stephanopoulos and Terry Moran at ABC on election night with reams of simmering Joy Behar, all I can sing is.........
Oh, tidings of comfort and joy............
Nom de Deus, IT IS A MERRY CHRISTMAS THIS YEAR FOR US!!!!!!!
agtG