As another Lame Cherry exclusive in matter anti matter.
While all of us were being distracted by the Obama riots being plotted and fake news diversion attacks on President Trump, there was something as sinister as the coup plotting of Mike Pence, Paul Ryan and Katie Walsh, and by the appearance of it, it was conducted right under the nose of Secretary of State Rex Tillerson, the man championed by Bushman James Baker III, who was partying with Mike Pence at the Super Bowl and immediately appeared in the White House with Jared Kurschner and Ivanka Trump talking globalist carbon tax to President Trump.
What took place at the end of last week though was something which if President Trump had not put a stop to it, would have tainted his Presidency as it was a most clever scheme by political diplomats from the Jimmy Carter Era, Clinton Era, George W. Bush era and the Barack Obama era, and they all colluded in this to bring down President Donald Trump concerning North Korea.
NEVER BEFORE in United States history has America allowed any North Korean diplomats onto US soil for negotiations, and yet a group of conspirators for Bush, Obama and Clinton engineered a soft coup right under Rex Tillerson's nose, as a North Korean delegation was to appear in New York City, and negotiate with FORMER DIPLOMATS, which is ILLEGAL, concerning US foreign policy on Korea.
Recall fully that North Korea had just blown off missiles at America and her allies, followed by Kim Jong Un executing his treacherous brother, Kim Jong Nam in Malaysia, and President Trump being asked in an interview on Thursday (IN A SET UP) about North Korea where the President castigated North Korea.......and in all of this, this Bush, Carter, Clinton, Obama conspirator group, had somehow gotten clearance from a 5th Column at State to allow in a North Korea delegation for illegal talks.
Imagine the headlines which would have appeared just in time for Friday and the weekend smear of Fake News:
TWO FACED TRUMP TALKS TOUGH BUT INVITES
MURDEROUS NORTH KOREANS IN
The President would have been crucified over this, and it was by design to remove from President Trump's ALL MORAL AUTHORITY on the world stage as President Reagan had in calling out the evil empire of the Soviet Union.
This of course would have been followed by more Al Franken whispering smears of is the President of sound mind, and a follow up of the President is in bed with murderous Putin and can not get enough murderers to join him, and now it is Kim Jong Un as his best friend.
What would have followed in this tainting of the President would have been this headline based on a quote from the Times story:
the American delegation was planning to talk with the North Koreans about two Americans now detained in North Korea.
TRUMP TWEETS TRASH AS DIPLOMATS FREE HOSTAGES
Onto this line of smears, there would have followed a "break through" which would have been championed by the fake news in this headline:
TRUMP FAILS ON DIPLOMACY BUT IS SAVED BY DIPLOMATS HE FIRED
The faces of this coup plot are not the coup plotters, because the New York Times would not provide their names, but you would know them by HW Bush, Jimmy Carter, Bill and Hillary Clinton, Barack Obama, and the ring leader of it all in Muchelle Obama cuddler, George W. Bush.
For those who doubt that George W. Bush was plotting this for a Trump impeachment, whereby stooge Mike Pence would be President and Brother Jeb would be named Vice President
It was George W. Bush's hirelings, who are Clinton and Bush stooges, who wrote the white paper which was the cover for this conference.

Mr. Gallucci and Mr. Cha wrote a report for the George W. Bush Institute last year that emphasized the human rights abuses in North Korea.
The organizer of the talks, the National Committee on American Foreign Policy, led by Donald S. Zagoria,

Donald S. Zagoria (born August 24, 1928) is an American author and director of the Forum on Asia-Pacific Security. He worked for the RAND Corporation and taught at Hunter College. Zagoria was a consultant to the National Security Council and the Bureau of East Asian and Pacific Affairs of the State Department when Jimmy Carter was in office
Winston Lord (born August 14, 1937) is a United States diplomat and leader of non-governmental foreign policy organizations. He served as Special Assistant to the National Security Advisor (1970-1973), Director of the State Department Policy Planning Staff (1973-1977), President of the Council on Foreign Relations (1977-1985), Ambassador to China (1985–1989) and Assistant Secretary of State (1993–1997)
Victor Cha
In December 2004, Cha joined the National Security Council as Director for Asian Affairs. At the NSC, he was responsible for South Korea, North Korea, Japan, Australia, New Zealand, and the Pacific Island nations. He also served as the U.S. Deputy Head of Delegation for the Six Party Talks. Cha received two Outstanding Service commendations during his tenure at the White House.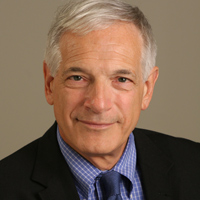 Robert L. Gallucci, a negotiator on North Korea during the Clinton presidency
From 1979 to 1981, he was a member of the Secretary's policy planning staff
Evans Revere is a Senior Advisor at ASG, where he advises clients on entry and growth strategies throughout the Asia region, with a specific focus on Korea, China ...
For those who need a reminder of what George W. Bush did concerning North Korea, it was his Obama policy which is an exact mirror of Iran in Bush gave North Korea nuclear reactors, then waved inspection on plutonium, and the gave the North Koreans money by the bales, exactly as image Obama did concerning the nuclear arming of Iran.
George W. Bush announced his opposition to the Agreed Framework during his presidential candidacy. Following his inauguration in January 2001, the new administration began a review of its policy toward North Korea. At the conclusion of that review, the administration announced on June 6, 2001, that it had decided to pursue continued dialogue with North Korea on the full range of issues of concern to the administration, including North Korea's conventional force posture, missile development and export programs, human rights practices, and humanitarian issues. As of that time, the Light Water Reactors (LWRs) promised in the Agreed Framework had not been delivered. The two reactors were finally supplied by the Swiss-based company ABB in 2000 in a $200 million deal. The ABB contract was to deliver equipment and services for two nuclear power stations at Kumho, on North Korea's east coast. Donald Rumsfeld, the US secretary of defense, was on the board of ABB when it won this deal, but a Pentagon spokeswoman, Victoria Clarke, said that Rumsfeld does not recall it being brought before the board at any time.[30] Construction of these reactors was eventually suspended.
In 2002 the US Government announced that it would release $95m to North Korea as part of the Agreed Framework. In releasing the funding, President George W Bush waived the Framework's requirement that North Korea allow inspectors to ensure it has not hidden away any weapons-grade plutonium from the original reactors. President Bush argued that the decision was "vital to the national security interests of the United States".
In 2002, the administration asserted that North Korea was developing a uranium enrichment program for nuclear weapons purposes. U.S.-DPRK tensions mounted when Bush categorized North Korea as part of the "Axis of Evil" in his 2002 State of the Union address.
When U.S.-DPRK direct dialogue resumed in October 2002, this uranium-enrichment program was high on the U.S. agenda. North Korean officials acknowledged to a U.S. delegation, headed by Assistant Secretary of State for East Asian and Pacific Affairs James A. Kelly, the existence of the uranium enrichment program.
We know for certain one thing in this coup which President Trump escaped last week, and that is Rex Tillerson is running as dirty of a house as Reince Priebus and James Comey, because State was moving this coup along, and either Tillerson missed it by trusting James Baker or Tillerson was not on the job.
But the decision was reversed in the afternoon when "someone overruled State," said one person who planned to participate in the talks. Both of the people on the participants' list spoke on the condition of anonymity because of the delicacy of the matter
There is only one person in the United States Government who can overrule the Secretary of State and that person is President Donald Trump.
State though was damned in the Time's quotes in they knew of the VX execution of Kim Jong Nam, and did nothing, nor did the coup plotters in this group, because this was all about getting President Trump.
At first, the North Korea developments did not appear to deter the State Department's plan to move ahead with the talks.

The use of the VX nerve agent was already known when Mr. Zagoria got the green light about the visas on Friday morning. The missile test was on Feb. 11.

The State Department also knew about tough comments Mr. Trump made about the North Korean leader during

an interview with Reuters

on Thursday.
Thank God that President Trump stopped this treasonous attack upon the American Government, but one has to question in this, how did President Trump discover this coup was being initiated after he had been set up?
Did someone in the press text him a warning of what was coming in the headlines, as in Bob Woodward who told the press "keep investigating" as in find the dirt to sully and impeach President Trump, or was it someone else who was fed the information for a later "quid pro quo"?
There are many dimensions to this and whoever fed this information was not a Christian or Loyalist, as Reince Priebus and Mike Pence banned both of those groups from serving in the Trump Administration, so these coups could take place.
It is abhorrent what took place in the last week of February 2017 AD in the year of our Lord, as it has placed hundreds of millions of Americans and Koreans lives at risk from nuclear vaporization. Putting Jeb Bush in as Vice President is no reason to risk that kind of genocide, especially inviting North Koreans into America, when Carter handed them nothing but bribes so they could acquire the bomb making ability. Clintons handed more money for North Korea to accelerate the bomb project, George W. Bush gave them money to build the bomb, and Obama allowed North Korea to suitcase weaponize the atomic bombs and build ICBM's to fall on America.
And after all that treachery, this group worked out a coup to bring North Koreans into the United States to embarrass the President, smear the President and impeach the President as it puts all of our lives in nuclear jeopardy, all for that pathetic penile implant, Jeb Bush as Vice President.
Nuff Said
agtG