As another Lame Cherry exclusive in matter anti matter.
The Lame Cherry would like to thank Ted Cruz, John Kasich, and their buddy George Soros, from the Booger Lives Matters Movement in the wonderful job they have been doing to elect Donald Trump.
Terrorism like that in Chicago, Ohio and now Arizona, only provides good press for Donald Trump, and public fury at the terrorists, following Stabber Beck and Assaulter Levin rants, because all the locals just drive around the blockades which takes them another half hour, and they think, "I was not going to the Trump rally, but I sure as hell am going to vote for him, as I hate that fucking Cruz and Clinton for these wacko rent a mob fags invading my state."
It only adds to the ambience when ambulances are detained and people's lives are in jeopardy.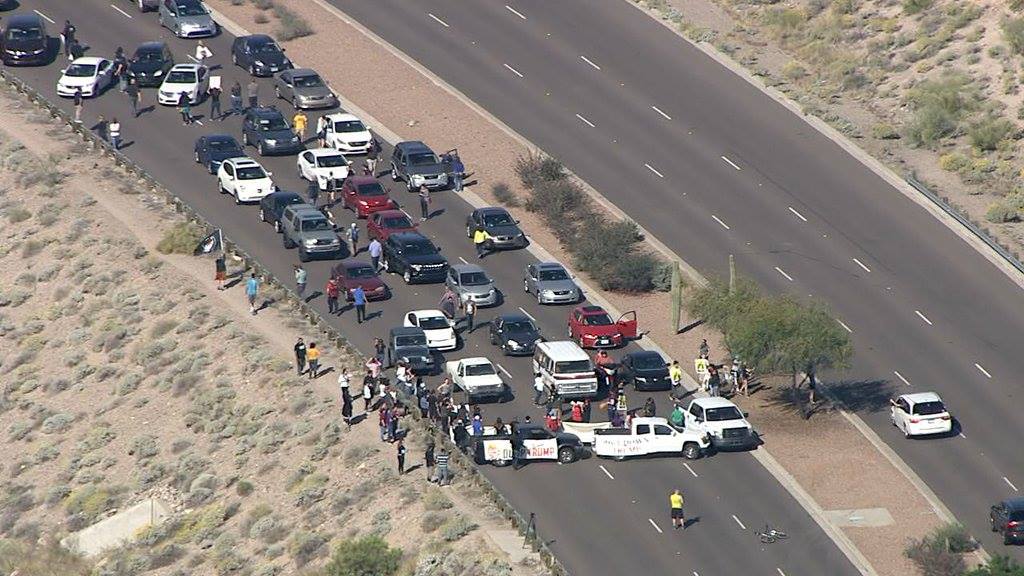 PROTESTERS BLOCK ROADS TO TRUMP RALLY...
Chain to cars...
Supporters confront...
Sheriff Joe makes arrests...
'They Think Going To Intimidate'...
Clashes in Manhattan...
See Americans are a strange bunch, in they will play dirty as hell, but they do not like unfair, and terrorists trying to silence Donald Trump at venues he paid for is unfair, and it is cherry on top, when they start shutting down traffic.
Heading into Tuesday's Arizona primary, Senator Ted Cruz's presidential campaign has released a new ad, titled "Grant," about a 21-year-old Mesa ...
Cruz calls Kasich 'the spoiler' at Arizona rally; Bombing in busy Istanbul shopping precinct; Pakistan wins US award for combating tuberculosis
Yupper, there you go, Ted Cruz going for invader voters while Kasich and Cruz battle for last place in the next primaries.
Odd world in which the democrats are choosing between who they think will still be alive come Halloween 2017, and Cruz and Kasich are fighting over the
Mexican rape vote
.
I wonder how Mark Levin lies to his mic in foreigner Ted Cruz is after illegal voters to steal the Republican nomination from American Donald Trump.
I just wanted to say thanks the Booger Lives Matters crowd.........am surprised Rush Limbaugh was not handing out Two If By Tea to the Boogers on the freeway as it is tax deductible.
agtG